i Giovedì del Design n.225
Digital DesignLibrary: il progetto

Il primo motore di ricerca tematico interamente dedicato al Design. Intervengono: Valerio Castelli, Marco Dolera, Andrea Molinari, Lorenzo Piazzi, Ruta Valusyte

ingresso gratuito per gli associati · free antrance for members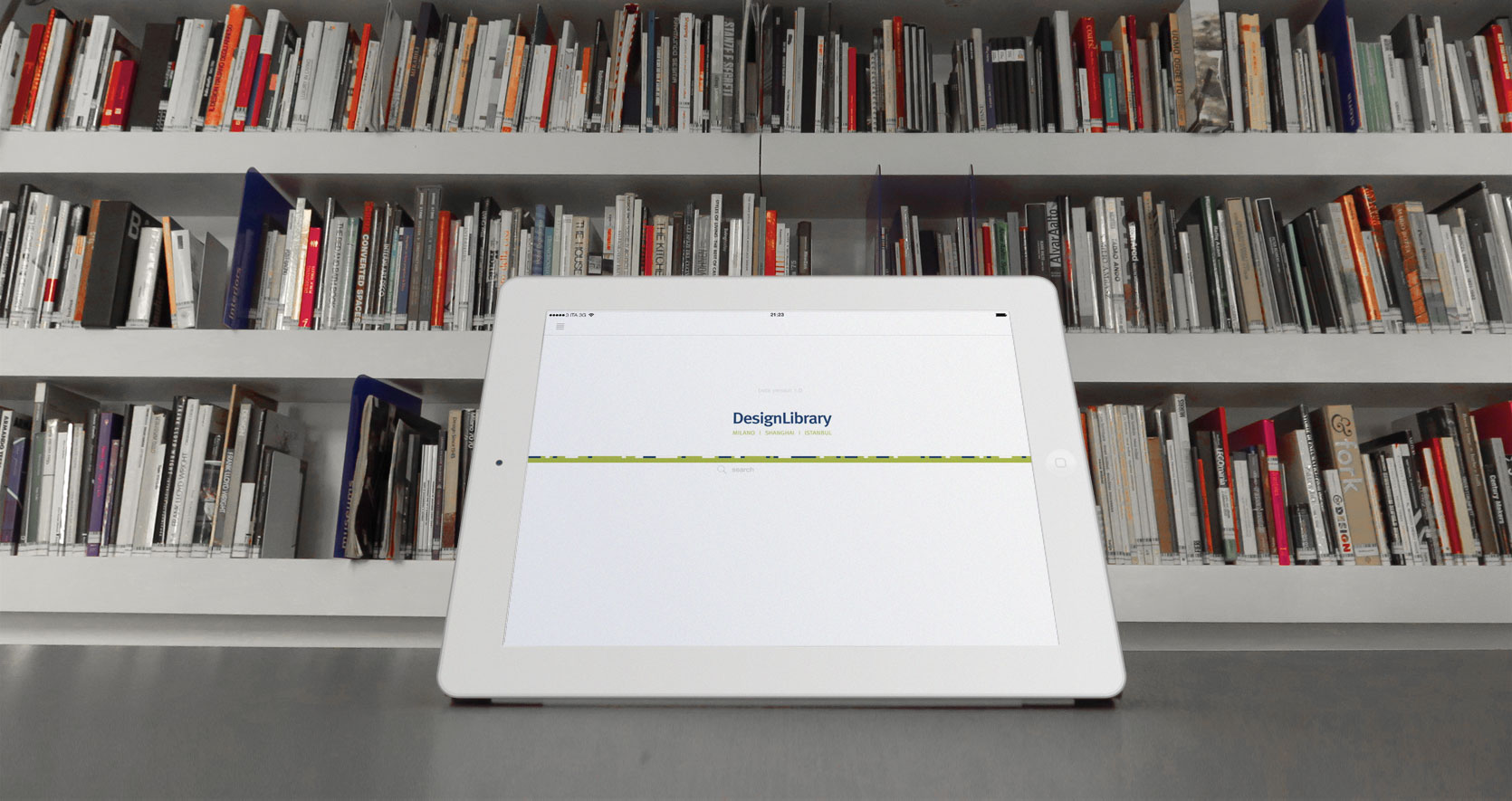 DesignLibrary si occupa dal 2006 di reperire, censire e catalogare libri e riviste tematiche sul design, dai primi anni del '900 ai giorni nostri.
I patrimoni e gli archivi storici recuperati sono donati all'Associazione Culturale alla quale fa capo da enti, fondazioni, case editrici, studi di architettura e privati. I testi sono inventariati ed etichettati secondo standard Opac SBN, per garantirne la rintracciabilità.
Nel mese di novembre 2013 è stato ultimato il catalogo generale dell'archivio della biblioteca, che ha portato all'identificazione di un totale di 18.237 volumi tematici esposti in copia unica.
Da queste premesse si vuole partire per esporre il progetto di acquisizione digitale dell'interno archivio.
Digitalizzando e convertendo i testi con software OCR (Optical Character Recognition), si creerà la più grande base dati (oltre 2.1 milioni di pagine di ipertesto e contributi immagine), tematica sulla storia del Design in Italia.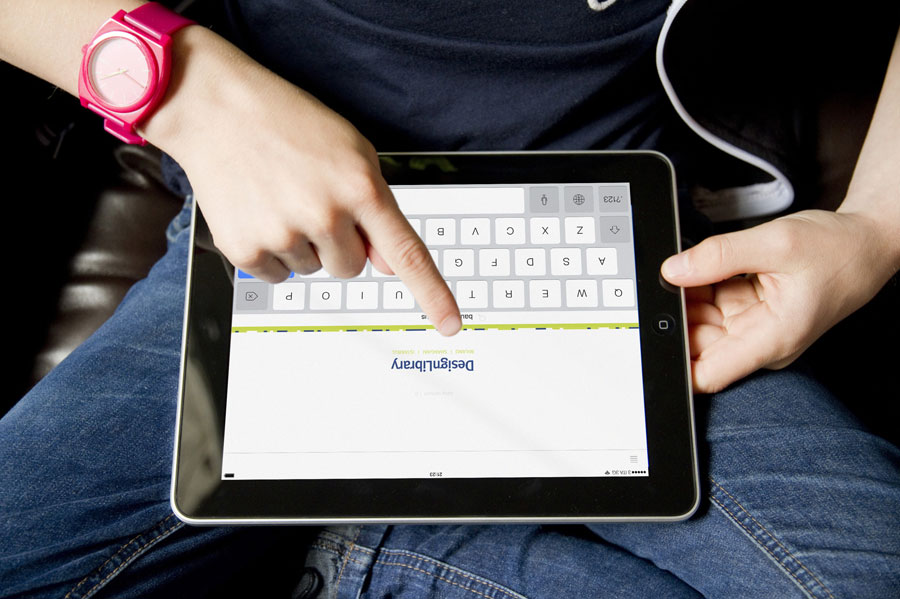 Lo scopo è di immettere in rete una sufficiente quantità di dati tale da generare un naturale catalizzatore di risultati di ricerca, che restituisca un equilibrio in termini quantitativi e qualitativi, agli oltre 100 anni di storia di uno dei settori trainanti della cultura e dell'economia globale generata dal Made in Italy. Il progetto strategico di metadata che sta dietro alla distribuzione di questi contenuti rappresenta una delle fasi più importanti della digitalizzazione. Dall'esperienza internazionale fatta negli ultimi anni, registriamo una crescente domanda di condivisione e accesso ai contenuti di questo archivio.
La creazione di una vera e propria "Digital DesignLibrary" e l'aggregazione di una nuova comunità di membri associati online, che andrebbero ad aggiungersi ai circa 2.000 fisici esistenti, rappresenta la possibilità di aumentare il meccanismo di sostenibilità dell'attività culturale e la valorizzazione di un territorio che con la sua storia industriale ha rappresentato, e rappresenta, un primato nel settore.
A proposito di "internazionalizzazione" c'è da fare una precisazione sul fatto che l'editoria del settore Design pubblica su carta stampata bilingue (italiano – inglese) ormai da oltre 60 anni. Dato decisamente non secondario nel processo di apertura su un mercato globale.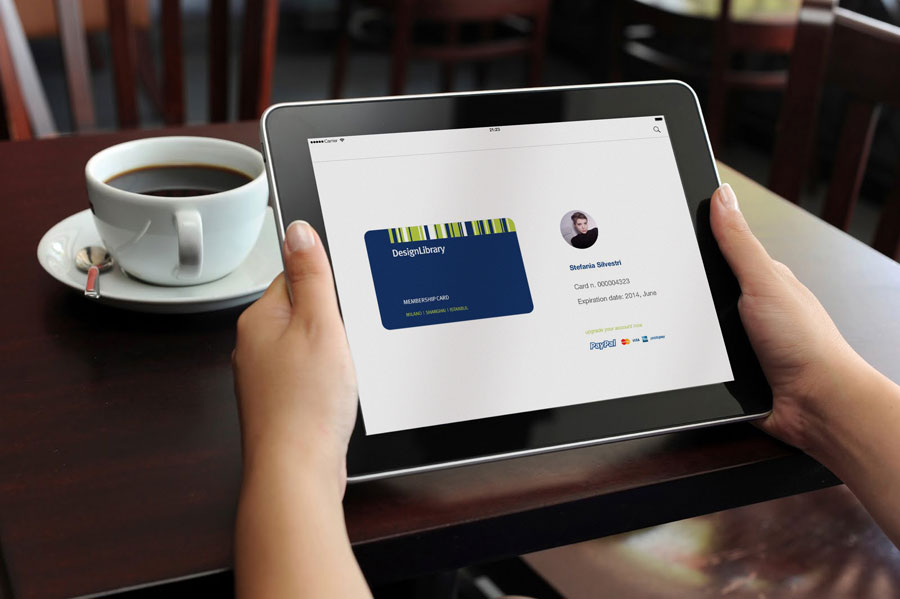 DesignLibrary deals, since 2006, to locate, survey and to catalog books and magazines on design issues, from the early 900's to the present day.
The assets and archives retrieved are donated to the Cultural Association which is supported by institutions, foundations, publishers, architects and private citizens. The volumes are inventoried and labeled according to the Opac SBN standards in order to ensure traceability. To date, the Cultural Association has 2,000 associates. In the month of November 2013 was completed the general archive's catalog of the library, which has led to the identification of a total of 18,237 volumes, exposed as a single copy in Milan's Headquarter.
At the moment DesignLibrary represents the most important collection among the whole Italian territory of this specific sector. Besides that, promotes the culture of national and international design, through weekly meetings called " i Giovedì del Design" (the Thursday evening events) arrived at their 220th edition.

From these premises, we propose the digital acquisition of the entire archive. By digitizing and translating texts with OCR (Optical Character Recognition), we would create the largest thematic database - over 2.1 million pages of hypertext and image contributions -about design in Italy. In addition to this database will be added the media database which has now been transfered on hard drive and cataloged for a total of 4 TB of space - approximately 400 hours of audio-video - .
The aim is to introduce into the world wide web a sufficient amount of data so as to generate a natural catalyst of search results, which return a balance in terms of quantity and quality, to the over 100-year history of one of the leading sectors in global culture and economy generated by the Made in Italy.
The metadata strategic project behind the distribution of this contents is one of the most important stages of digitization.
We record, by our international experience gained in the past few years, an increasing demand for sharing and access to the contents of this archive. The contingent logistics difficulties and organization, the great economic investment that would require the opening of new "physical" libraries in other countries, makes the project of digitizing the main sustainable dissemination tool today.
The creation of an actual "Digital DesignLibrary" and the creation of a new digital community composed by online members, which should be added to the "analog " already existing, is the opportunity to significantly increase the mechanism of sustainability.
The design sector, in printed media, publishes at least, bilingual (Italian - English) from over 60 years. This has been a relevant factor in bypassing the language gap.

The result is a mobile full text search engine platform (iOS+Android) dedicated to Design. A digital library where to make thematic research visualizes in main four categories: books, magazines, video, and audio.
The users will be able to visualize, save and share the single research made, and further more implement the information acquired by using all social networks and media available on the web.