i Giovedì del Design n.236
Maker in Residence

Ospiti: Denis Santachiara, Zoe Romano, Anne Filson, Gary Rohrbacher

ingresso gratuito per gli associati · free entrance for members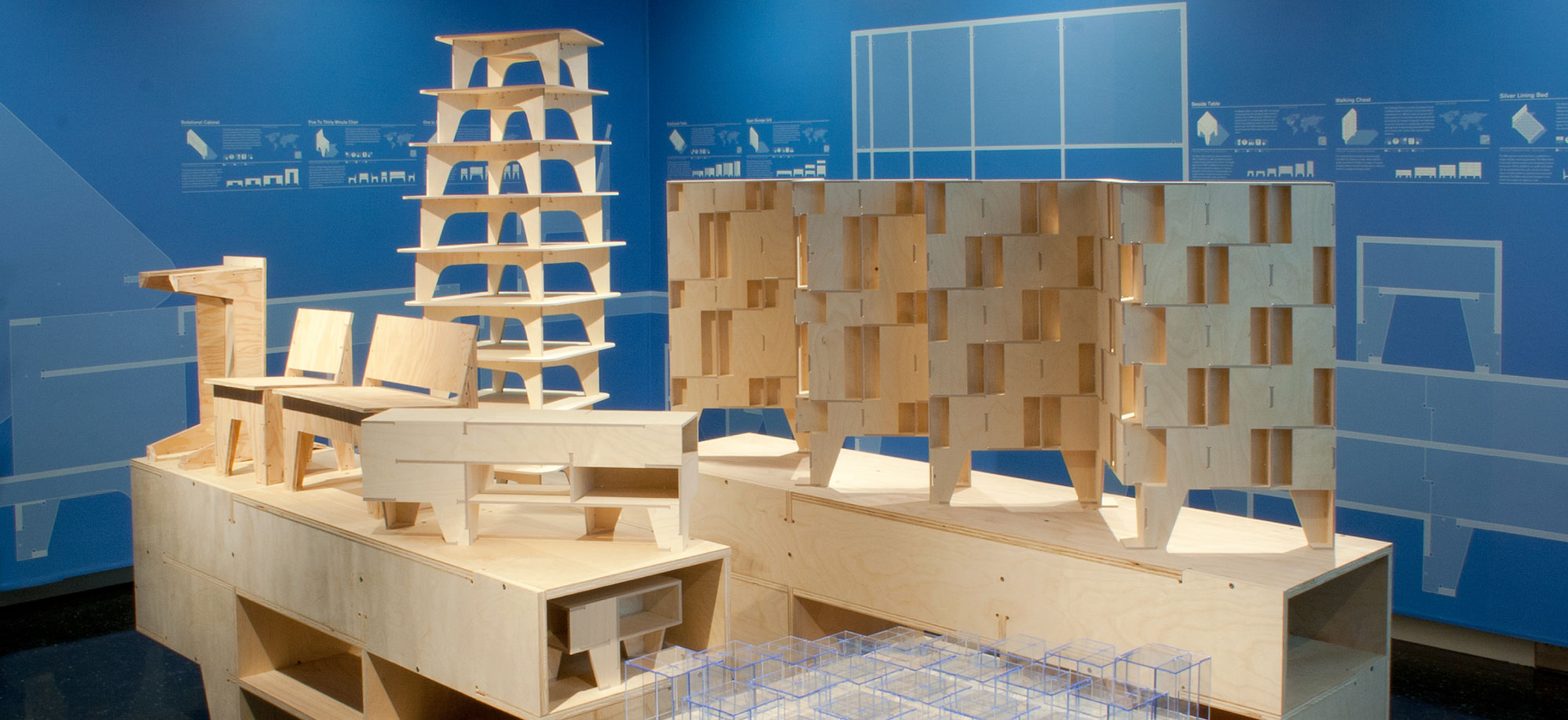 AtFAB è uno studio di design fondato dagli architetti Anne Filson e Gary Rohrbacher. Il duo progetta complementi d'arredo per frese a controllo numerico e la manifattura in rete con l'obiettivo di stimolare un nuova modalità di progettare, produrre e acquistare prodotti.
Dal lancio del progetto di ricerca della linea di complementi di arredo open source a marchio AtFAB, makers da tutto il mondo hanno scaricato quasi 10 mila volte i files del progetto. I mobili sono stati customizzati e prodotti localmente dalla community di makers globale e commissionata da clienti privati come Makerbot Industries. Inoltre sono stati esposti in varie mostre e fiere, dalle Maker Faire al MIT. La sedia AtFAB 5-30 Minute Chair è stata recentemente acquisita per la collezione permanente del Centre National des Arts Plastiques a Parigi. AtFAB e' stato definito come il "Distruttore di IKEA" e "l'iTunes dei mobili", ed è stato evidenziato da media come NPR, The Economist, Coolhunting.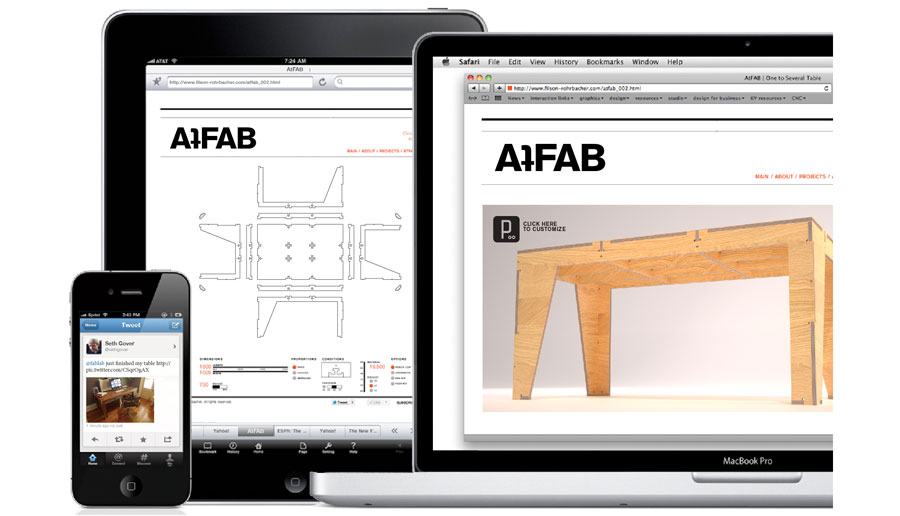 AtFAB is a design firm co-founded by architects Anne Filson and Gary Rohrbacher. They design things for digital CNC fabrication tools and networked manufacturing, in order to provoke a new way of designing, making, and buying goods. Since launching the AtFAB furniture line as a small open source research project, makers around the world have downloaded over ten thousand AtFAB files. The furniture has been customized and made locally by a global community of makers, has been commissioned by private clients, like MakerBot Industries, and has been exhibited in a wide range of venues from Maker Faires to MIT. The AtFAB 5-30 Minute Chair was recently acquired for the permanent collection of the Centre National des Arts Plastiques in Paris. Called an "IKEA Disruptor" and "iTunes for Furniture," AtFAB has been featured by NPR, The Economist, and The Atlantic, as well as by MAKE Magazine, Treehugger, and Coolhunting.
www.atfab.co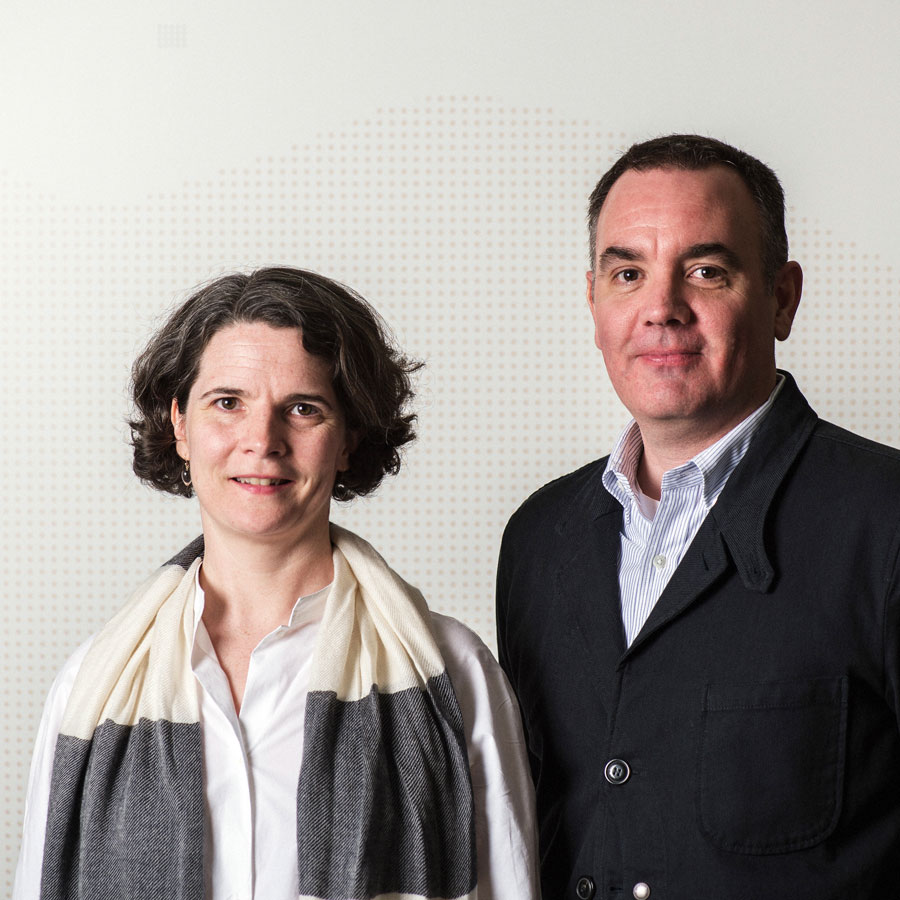 Gary Rohrbacher, co-fondatore di Filson and Rohrbacher e' un project architect e senior designer, impegnato nell'integrazione di design, teoria e tecnologia progetti presso Machado and Silvetti e SOM, tra gli altri. E' riconosciuto per le sue doti di docente presso la Harvard University's Design School, ilCalifornia College of the Arts, l'University of Texas a Austin, e recentemente alla University of Kentucky. Ha conseguito un SMArchS al MIT, un MArch dalla Columbia University, e un BA dalla Lehigh University.

Gary Rohrbacher is a co-founder of Filson and Rohrbacher. As a project architect and senior designer, he focused on the integration of design, theory and technology on award winning projects at Machado and Silvetti and SOM, among others. He's recognized for his teaching excellence at Harvard University's Design School, California College of the Arts, University of Texas at Austin, and presently at the University of Kentucky. He is a registered architect with an SMArchS from MIT, an MArch from Columbia University, and BA from Lehigh University.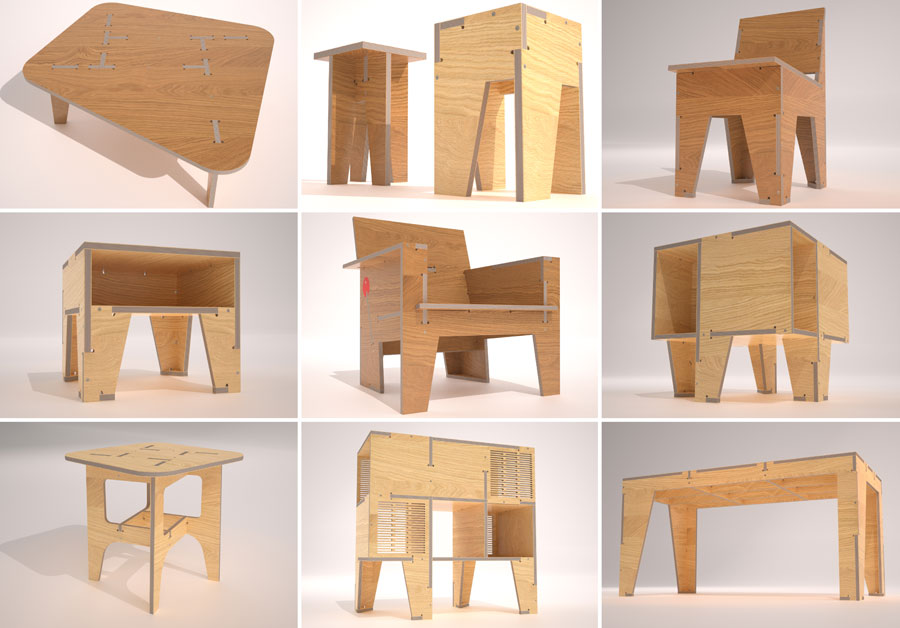 Anne Filson, co-fondatrice di Filson and Rohrbacher e' architetto, ricercatrice ed educatrice che ha perseguito una pratica critica nell'architettura attraverso un'ampia varieta' di progetti per diversi tipi di clienti. E' stata Project Architect nello studio OMA/Rem Koolhaas, si e' occupata di Strategic/Design Consulting per IDEO's Smart Space Practice, e ha lavorato per studi di design grandi e piccoli.
Insegna architectural studios e imprenditoria del design alla University of Kentucky, ha conseguito un MArch degree dalla Columbia University e un BA in Art History allo Smith College.

Anne Filson is a co-founder of Filson and Rohrbacher. She's registered architect, researcher and educator, who has pursued the critical practice of architecture through a wide range of projects for many types of clients. She was a Project Architect at OMA/Rem Koolhaas, pursued Strategic/Design Consulting for IDEO's Smart Space Practice, and worked at both large corporate and small design-centric firms. She teaches architectural studios and design entrepreneurship at the University of Kentucky, and holds a MArch degree from Columbia University and a BA in Art History from Smith College.
Zoe Romano vive a Milano e nel 2014 a lanciato insieme con Costantino Bongiorno un Fablab a Milano chiamato Wemake con un focus particolare sulla moda agile e pratiche di design innovativo basato sulla fabbricazione digitale. Ha fatto esperienza co-fondando il progetto open-source di moda collaborativa europea Openwear attivo dal 2009 al 2012. Ha partecipato alla creazione di iniziative di attivismo sociale come San Precario e il suo anagramma Serpica Naro, la stilista immaginaria accettata nel calendario ufficiale della settimana della moda.
Nel 2011 ha dato vita a Wefab, per la diffusione di eventi e iniziative intorno all'Open Design e alla Digital Fabrication a Milano. Ha scritto per CheFuturo, Digicult e Doppiozero. Dal febbraio 2013 si è unita al team di Arduino per occuparsi di digital strategy e tecnologie indossabili.
È nel board della Fondazione Make in Italy CDB.

Zoe Romano lives in Milano and in 2014 launched a Fablab in Milan called WeMake, focused on agile fashion and fabrication-based design practices. She co-founded Openwear.org, the european pilot project around collaborative fashion and open source branding and Wefab.it, an initiative for the diffusion of open design and digital fabrication in Italy. She was involved into media activism and political visual art for 10 years, working on precarity, social production, material and immaterial labor in creative and service industries. She currently works on Digital Strategy & Wearables at Arduino and recently joined the board of Make in Italy Foundation CDB.
zoescope.wordpress.org
wemake.cc